I miss writing here, and I'm about to dive into Nirvana in Fire 2, so perhaps a post about what I've watched since the last update (quite a while ago!) is in order first? I didn't feel as though I watched as much TV as my preliminary sketch reveals; there were more great shows than I realized! Plus, quarantine. So this will be a version of a What I Did Over Summer Vacation essay.
The first rule I'm making is: If you've forgotten it, let it be forgotten. This post will be dramas that spring to mind, and have actually mattered to my life. The second is: Include re-watches. We are different people each time we re-watch something, unearthing different gems. Lastly: Just write what comes to mind; no need for great detail. I'm going to make a lot of associations between shows and actors, because that's how I think!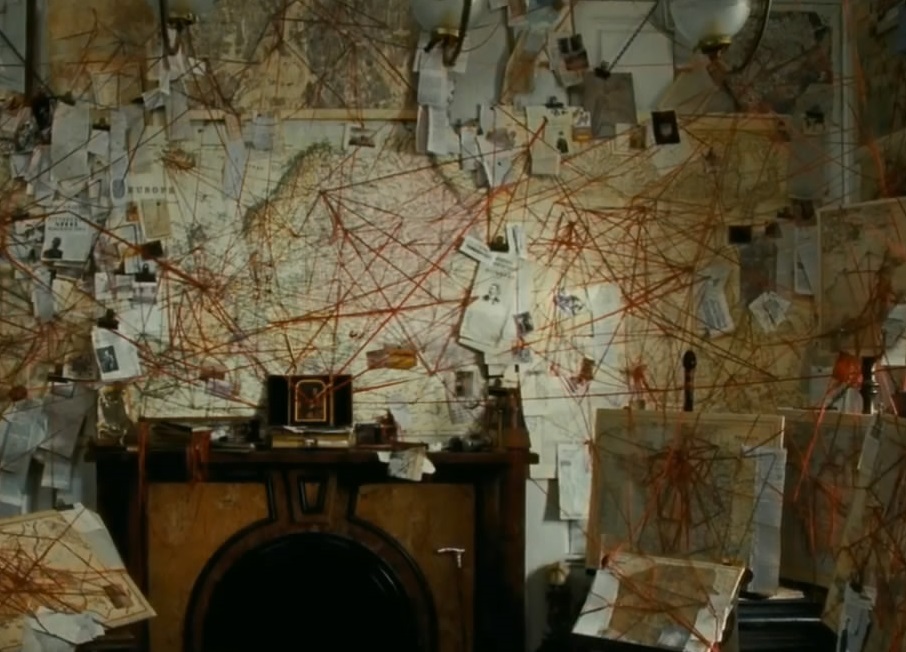 Starting at the pinnacle, with Parasite.
Although a good friend called this film "soulless", to me it is the first film since Get Out to have a shot at conveying how fed up people are with inequality and discrimination channeled through inherently-unjust, deeply entrenched systems, how fed up we are with social unawareness itself. I feel this film accomplished what Snowpiercer wanted to. "Class" is no longer an impolite subject, but rather one imperative to grapple with, in the US as it has been in Korea for quite some time. So I can't celebrate enough, a film-maker like Bong Joon-ho breaking through like this.
Parasite is a very dark comedy/horror (but not just) film, inventive and weirdly enjoyable considering what it becomes, with an aesthetic that reminds one of the role the hotel played in The Shining–by which I mean that its entirely dominant role is almost invisible at first. I only caught on reflection, and especially during my second viewing, the way the structure of the house design makes all that takes place possible. At first viewing, it is just the water they are swimming in.
The quality and cohesiveness of the layers of story felt refreshing too, since I'm used to bracketing off odd edits and bumpy plot lines as a matter of making due with sometimes sparse subtitles. I'm all about this tone, show-meeting-tell head on.
On a much lighter note, Her Private Life was charming and an easy watch I don't really have much to say about, except that Park Min Young must be first in line for good projects. And although he's capable in other roles, I have a soft spot for Lee Min Ki in romances after 2018's Because This is My First Life.
Obvious from my other posts, I'm highly partial to historical dramas, except when too ungrounded. Both The Nokdu Flower and My Country: A New Age fit that bill, so I felt quite spoiled last year, with Nokdu slightly outshining My Country for its twists, moral wrestlings and gravitas of actors. Yoon Shi Yoon is excellent in this darker role, and Cho Jung Seok is simply, wow. There was also Haechi, which was worth the watch since its my thing, but not riveting in the same way.
Ultimately, watching these very good sageuks prompted me to re-watch all 50 episodes of the still incredible Six Flying Dragons, for now the fourth or fifth time! Months later I'm still singing the beautiful song that runs through the entire drama.
Continuing with historical themes, I found Different Dreams a bit dry, but still well done stylistically, which is a perfectly valid reason to watch a drama. It was interesting to see Nam Gyu-Ri in this drama, not because she's a great actress, but as in Heartless City, there is just something captivating about her.
I somehow stuck in there with Angel's Last Mission: Love, although I shouldn't have. Friends were really into it, so I kept watching one more episode, one more episode, to see if I could see some of what they did. I just didn't.
What I WANTED to be talking about was Search: WWW, which was progressive without being weighed down by that effort. Themes felt current and personal. Plus, it was also one of the few dramas where I didn't just bear with the main side characters. Lee Da-Hee stood out so strongly, endearing and funny so much so that I looked her up, having forgotten any other role I'd seen her in before. Answer: I Can Hear Your Voice, where I hadn't liked her character much at all.
Chief of Staff was great for the actors. Shin Min Ah is almost always electric, and may be the definition of "girl crush" for me! It was also sleek and well edited, airing on Netflix to reach a wider International audience, which shows.
Fairly or not, it took me a while for me to give Seo Kang Joon my full attention after Cheese in the Trap then Entourage (which I dropped and am not sure why I picked up in the first place). Watcher brought me back to him, and I'll Go to You When the Weather is Nice has perhaps sealed the deal. (I'll get back to writing about that drama later.) It isn't even that he wasn't great in CIIT, but that his being great shifted the writer away from the more compelling story viewers like me were deeply invested in already. He's made smart choices since then.
Rookie Historian was surprising for me, and I felt so happy for Shin Se Kyung to have this role. When I first started watching Korean drama, I loved her in Blade Man and was mystified by the vitriol aimed her way in online comments. They had the reverse effect on me, since I then made sure to watch nearly everything she chose, like it or not. A few of those dramas were definitely not my thing, but Rookie Historian is a story focused on ethics and the importance of individual high ground choices —> my sweet spot. Her purpose and self-worth came from character and intellect, rather than being tied to a relationship, although the relationship was sweet.
If one notices, Shin Se Kyng tends to choose parts which have this element, as with Six Flying Dragons and Tree with Deep Roots. In Blade Man too, her character continues to maintain her focus on caring for her professional team, when it would be easier to shift gaze to her counterpart. One drama I haven't seen, precisely because I guard this positive impression, is When a Man Loves a Woman, which is the show that seems to have turned some against her, but having even found value in Fashion King, I probably could get through with my bias relatively unscathed.
Although Hotel del Luna played well with some of my favorite themes, tugging at heartstrings and often making me smile, it was a drama I couldn't quite give full attention to. Was it the length of the episodes, the predictability of procedural formatting? I'm not sure. I usually watched this drama while doing other things. IU is a good young actress, but 'young' still stands out before 'good' for me.
I thought Crash Landing on You was super fun a lot of the time, with a kind of You Who Came From the Stars vibe at the start. The North Korean village community really won me over, and little details like skincare products as currency. Hyun Bin reigned in his character in such a way as to let his liveliness seep through, which I loved, but Song Ye-Jin carried the drama. Was it amazing? No, but there were charms.
Chocolate, I liked. Yes, it was also rather procedural, but there was a slow tone I needed, and Ha Ji Won was allowed her first truly good role in a while. Almost every show has something good one can say about it, but hers had lacked the quality of making one even want to search for that lately.
I was riveted by both V.I.P. and Sky Castle last year, but don't have much to comment about them. Touch Your Heart was pleasant and funny, but didn't exactly meet the high expectations bar we probably all developed for the pairing during Goblin.
Memories of the Alhambra was VERY COOL, in the same way W, was VERY COOL, but the romance, and what they ultimately did (or didn't do) with Park Shin-hye, bothered me. I know she can carry a better part, as she did in Flower Boy Next Door.
Another VERY COOL VERY META drama, was Extraordinary You, which for a lot of I was on the edge of my seat, giving a hats off to the writers for managing to keep the strings coherent and the audience self-aware. I liked the rhythms and the way it almost came close to blowing my mind. I could focus in on that almost, but enjoyed the ride so much I don't want to.
Hyena I watched cause, Joo Ji-hoon. That's it. I'm not sure if it was an objectively good drama, but I enjoyed watching him.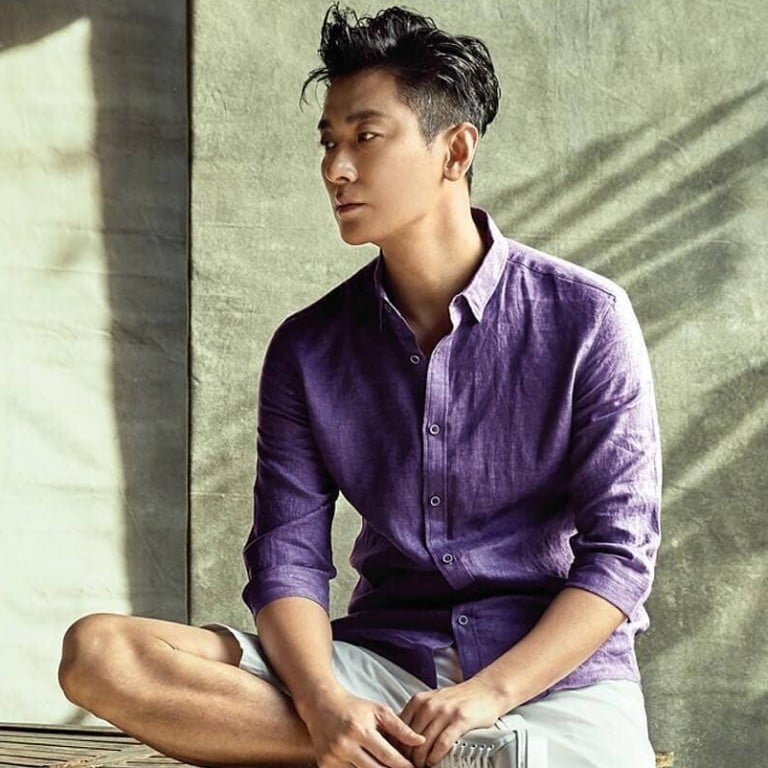 Itewon Class I almost skipped and without quarantine would probably not have seen, but I consider it a silver lining of the shut down, having had so much time on my hands while on furlough with two kids in a small apartment. I like Park Seo Joon in scruffier characters like this one, and appreciated the role matured expectations come to play.
Of course I was going to watch Camelia Flower! In a previous post I went on not quite a rant, but strongly stated my opinion that Kang Ha-Neul needed to break free from his repressed intellectual typecast. Here, he was goofy and well-intended, acting before thinking, and emotionally unguarded in a beautiful way. Although it took me a minute to get on board with the stark difference from roles he's played before, as well as with Gong Hyo-Jin's character seeming so worn down by the troubles of life, once I was in, I was in! Loved it…
Almost as much as I loved Hospital Playlist! If Parasite expanded my intellect, Hospital Playlist expanded my heart by at least that much, adding itself onto the BESTS list I keep in mind, which includes another drama by this team, Reply 1988. The actors were my original draw, but I stayed for the wit and beautiful relationship dynamics, and am so glad to hear there will be a follow-up.
This is the kind of drama you tune in to just to spend time with, rather than to find out what happens. There were cliff-hangers and unsolved relationship questions all the way through, but they weren't compelling the way it was just to take refuge in these people. Funnily, because two actors I'm captivated by shared the screen so often, it sort of neutralized any tendency to watch that way… waiting for a favorite to appear. I felt let off of a hook I hadn't recognized as there before.
As for re-watches, along with Six Flying Dragons mentioned above, I watched both Discovery of Love and Que Sera Sera, sparked by having tried to watch Eric in this year's pretty terrible offering, from what I could endure. He's usually a safe bet for me (I loved Another Oh Hae Young, too), but Chef Moon made me feel guilty about the use of my time, enough to drop it quite fast. I'm glad I've learned to do that.
Except… when I choose not to, as in the case of the drama I'll close this post with, Born Again. Objectively, this was a pretty awful drama. It was edited badly, which created a lot of confusion if one made the mistake of trying to follow all the timelines and strings, and although the outline of the story seemed fascinating to me at first, eventually it felt like several artists with different styles all having a go at the same painting. Reincarnation, time travel and parallel worlds story lines area always difficult to get a hold of, and should be treated that way, with extra time at the end to smooth out the transitions especially.
I hung in there for Lee Soo Hyuk, who has such talent and potential! Aside from his being other-worldy beautiful (image below from Flashmode Middle East), I hoped he might finally be playing his first fully lead role.
Can't you imagine him as a fairy in a British high fantasy a la Jonathan Strange and Mr. Norrell? Hm, I'm not sure about his English skills but someone could make it work! Anyway, his part in BA was indeed that of a lead, but in too strange a way, with too bland a partner. Then again, my favorite drama of his is Valid Love, and Lee Si-young is a high bar to compare against.
Born Again was Lee Soo Hyuk's first post-military drama, and although it did showcase a bit more maturity and diversity by shaking him out of the vampire-type persona a little, he deserves a substantive and complex lead role as a lead by now.